Message From The Parent Coordinator!
Dear PS 100 Families:
I hope that you and your children enjoyed an incredible summer. It's hard to believe the 2017/2018 school year beings on Thursday, September 7, 2017.
I am happy to welcome our new and returning families to our wonderful PS 100 Community.
My name is Lucy Malave. I am the Parent Coordinator for PS 100. I have over 24 years of experience working for the New York City Department of Education as a School Aide and 5 years of experiences as a Pre-k/Kindergarten instructor for the Afterschool Program at my previous school, PS 29. In addition, I've worked as a facilitator for the RSK (Ready, Set, Kindergarten) program at a local library branch to distribute information on literacy skills to parents and conduct story time programs for children ages 3-5.
I have 4 beautiful children ages 17-33, all of whom have educated by the New York City Public School system. I'm also the proud grandmother of two wonderful boys, ages 6 and 11.
As your Parent Coordinator, my first priority is to create a welcoming environment at PS 100 for parents and their families. I will be working closely with the Principal, staff, PTA and PS 100 community. I am here to assist parents and families with questions, comments, and concerns.
Throughout the course of the year, I will be inviting families to come and share ideas, to be part of our workshops and activities, and to be informed about the educational process.
I will post any upcoming events or information on the "Parent Connection" bulletin board located in the main lobby.
Please feel free to stop by my office located on the main floor in Room 103 to introduce yourself-everyone is WELCOME! My doors are always open and I will do my best to accommodate time to listen and help.
I look forward to another great school year!
Lucy Malave
PS 100
Is
Now
On
REMIND ! ! !
To join our reminders
enter the number 81010
and
Text the message @school100
The text messages you will receive will be general school information.
Lucy Malave
Parent Coordinator
718-382-2760 ext 1031

WELCOME
PS 100
GIRL SCOUT
TROOP 2368
Girls Scout meeting begins on April 19, 2018.
Troop 2368 will meet every other Thursday from 2:30 pm-4:30 pm.
$10.00 dues are collected on a monthly basis to cover costs of badges and materials needed to run the program.
Each girl is required to wear either a vest (Daisy) or a sash (Brownie) for every meeting.
Due to abundance of food allergies, each girl is encouraged to bring their own snacks and beverages. No nuts or glass bottles.
If anyone is interested in becoming a Junior Leader for grades 4th & 5th, please contact Ms. Lucy, Parent Coordinator.
Dear PS100 Families:
We are so excited to announce that we are in the process of hosting our 2nd Annual FREE ADULT ESL CLASS at PS 100.
Spaces are limited and pre-registration is required. For more information, please contact me ASAP.
Best,
Lucy Malave
Parent Coordinator
347-633-4464
PARENT ENGAGEMENT WORKSHOPS
PENNIES FOR PATIENTS
I would like to thank our PS 100 community for coming together and supporting our "Pennies for Patients" Coins drive.
As a community, we raised $5,375.50 to help support the families of children with cancer.
PS 100 students did an amazing job bringing their coin box filled with coins.
We, as a community, came together for such a great cause.
Thank You,
Brighton Beach Library Branch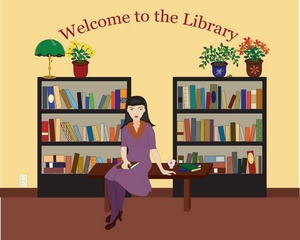 HOMEWORK HELP
Grades 1st- 8th
Thursdays 4pm-6pm
Saturdays 10am-12pm
CHESS CLUB
Fridays 4pm-6pm
HOW TO SUBMIT PRE-K APPLICATION!
You can submit your child's Pre-k application one of three ways.
1- Online at www.schools.nyc.gov/ApplyOnline
This option is available 24 hours a day.
The deadline to apply online is Friday, March 30, 2018 at 11:59PM.
Apply in English, Spanish, Chinese, Bengali, Russian, Arabic, Urdu, Haitian Creole, Korean, and French.
Families who apply online must use their own email address. If you do not want to create an email address or do not wish to provide your email address, please apply over the phone or in person.
2- By phone at 718-935-2009
Call Monday through Friday 8am - 6pm.
The deadline to apply by phone is Friday, March 30, 2018 at 6pm.
Apply by phone in over 200 languages. If you speak a language other than English, ask for an interpreter.
3- In person at a Family Welcome Center (FWC)
FWCs are open Monday through Thursday 8am-5pm and Friday 8am-3pm. The deadline to apply in person is Friday, March 30, 2018 at 3pm.
Apply in person in over 200 languages. If you speak a language other than English, ask for an interpreter.
Submit only one Pre-k Application per child.
Only a child's primary custodial parent/guardian can submit their Pre-K Application. In the case of a joint
custody agreement, if there is no specific provision addressing school decision-making, the parent or
guardian who has primary physical custody of the child during the school week is considered to be the
custodial parent or guardian.
Pre-K Admissions is not first come, first served. All applications submitted online, by phone, or in person
by the March 30, 2018 deadline are treated the same based on Admissions Priorities.

DIAL A TEACHER !!!
Free help with homework !!!!
Parents can get help with their child/children with Reading, Math, Writing, and Science.
Dial A Teacher speaks Bengali, Chinese, French, Haitian-Creole, Russian, Spanish, and Tagalog.
CALL 212-777-3380 from Monday-Thursday between 4-7pm.
5th Grade End Of The Year Celebration!!!